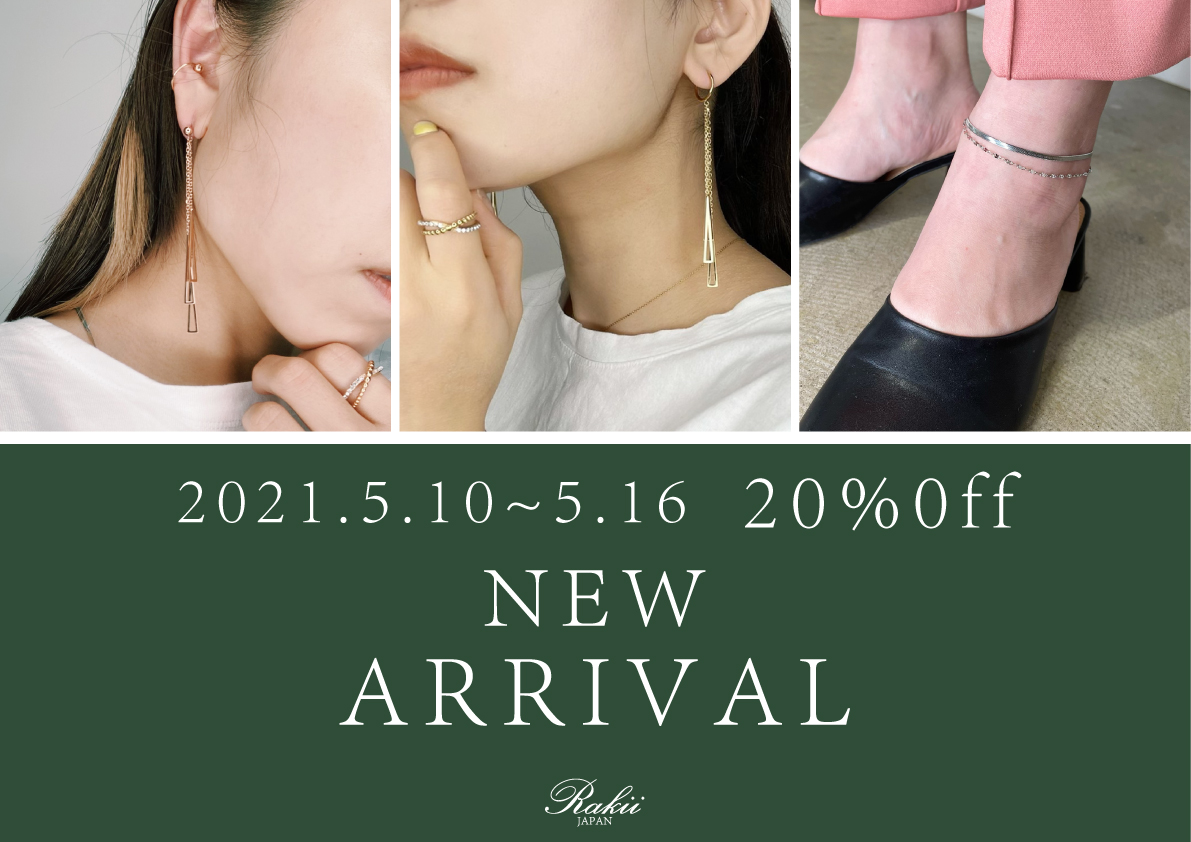 Early bird campaign held ♪♪♪
The new START for sale from 5/10 (mon) will be released soon!This is a limited-time campaign that you can get at a great price 👏👏👏
5/10(mon)〜5/16(sun)の期間中、新作アイテムがなんと20%off!!!
Please take a look at this great opportunity.
Introduction of new items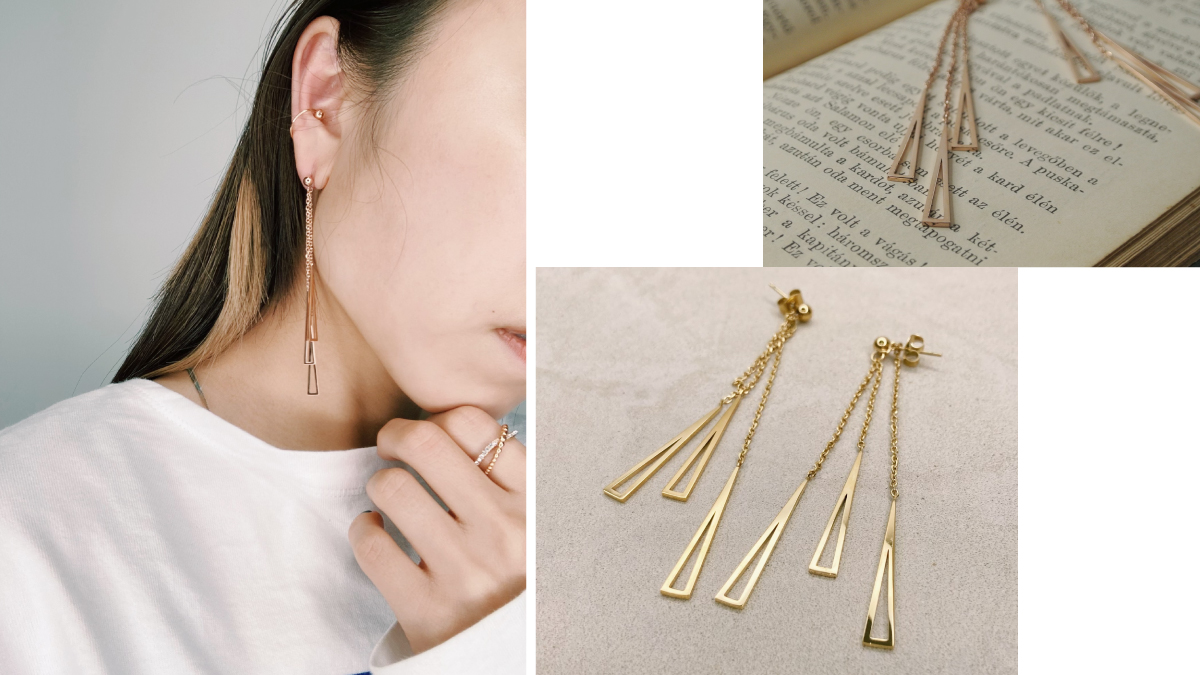 ◾︎triangle chain pierce ¥7160(税込)
↑ 20% off this price during the period ↑
Originally it was made only in pink gold, but new colors gold and silver have arrived.
Adult long earrings that combine elegance and coolness.
It can be used for a wide range of purposes, from fashionable everyday use to occasional styles.
It is also recommended that it is light and does not burden your ears.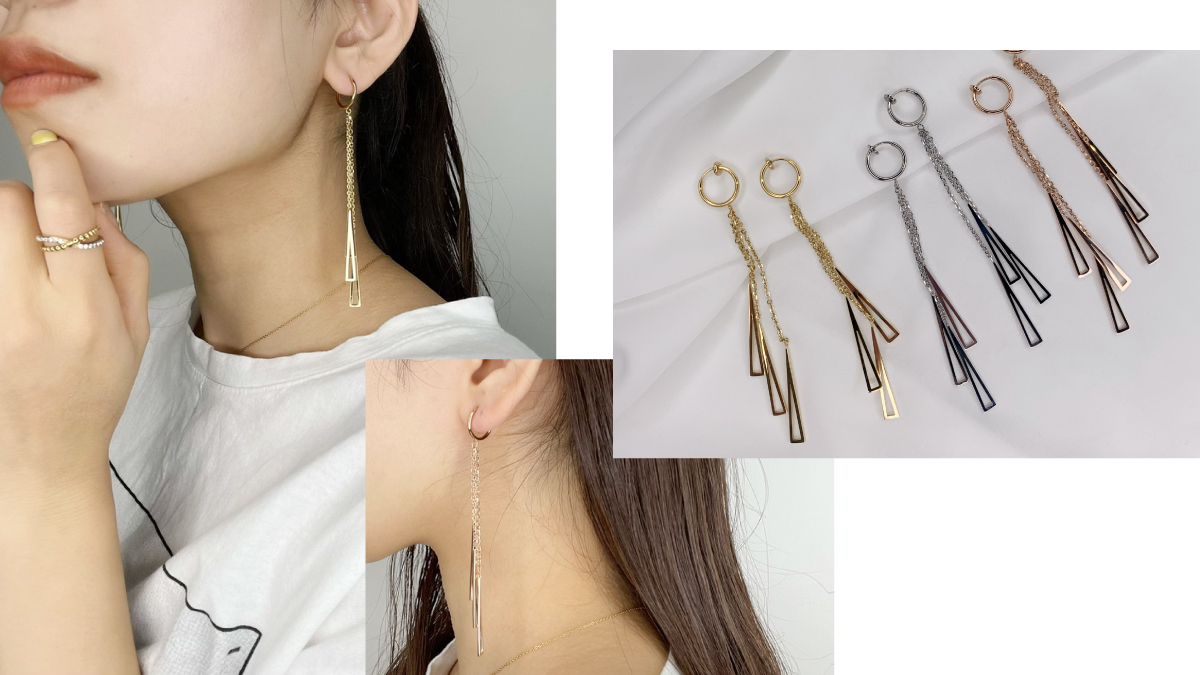 ◾︎triangle chain earring ¥7160(税込)
↑ During the periodFrom this price20% off ↑
It is the earring type of the pierced earrings introduced first.
Hoop-shaped earrings can be attached and detached with a single touch.
It doesn't hurt easily and has a neat design.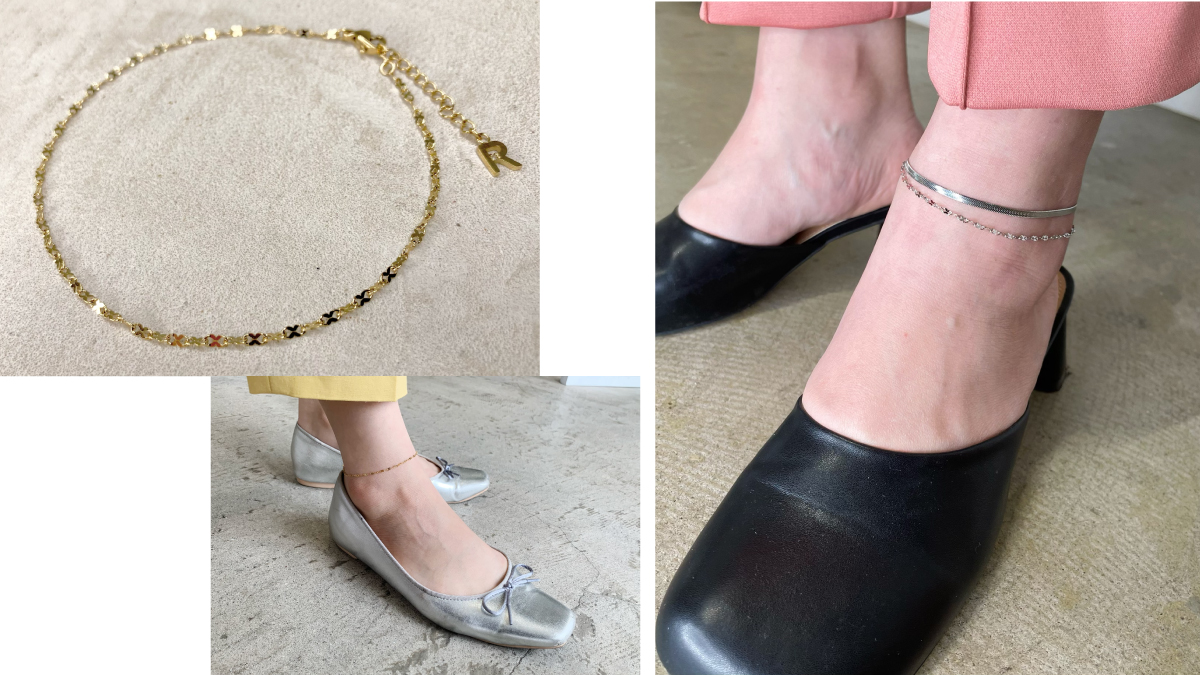 ◾︎ flower chain anklet ¥ 6600 (tax included)
↑ During the periodFrom this price20% off ↑
Anklet using a popular flower chain.
The flower chain that spreads the light and shines brilliantly
It creates an elegant femininity.
It is easy to match with a wide range of styles from pumps to sneakers.
It's a delicate design, so it's cute to stack ♡
Please get the must-have anklets for the coming season during this great time.
Surgical stainless steel for metal allergies
It is a material that is resistant to sweat and water and does not easily discolor.
The season when it gets warmer and you can see your skin. .. ..
Please enjoy with surgical stainless steel accessories.